Summary
Thank you to everyone who participated at this year's conference.
For photos of the event, please click here.
If you attended the event and have not yet received your link to access presentations and event photos, please contact James Curtin on james.curtin@forum-europe.com
For information on upcoming Spectrum Series events, please visit www.spectrum-series.com
More information
This year's CIS Spectrum Management Conference will bring together key stakeholders and policymakers in the region to discuss the following issues and topics:
Digital Switchover and the allocation of the 700MHz and 800MHz bands
Spectrum for 5G – preparing for 5G launch and rollout in the region
Delivering the required connectivity for IoT and future network technologies
Meeting the growing spectrum requirements for mobile broadband
Increasing efficiency of spectrum usage in the region – tools and technologies Connecting the unconnected: Spectrum policies to help bring affordable connectivity to all
Looking Ahead to WRC-19
Get involved
There are currently various speaker, sponsorship and wider visibility opportunities available. To inquire about how to become involved in this year's event, please contact: cisspectrum@forum-global.com or alternatively please download the sponsorship brochure here.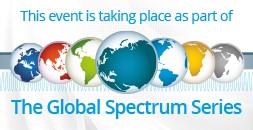 Logistics
When
Tue 12 December, 2017 09.00 to
Thu 14 December, 2017 12.00
AMT
Where
The Central Hotel, Yerevan
7/1 Zakyan str., Yerevan 0010, Armenia
Tel: +374 10 600-300
Downloads
Analysys Mason spectrum needs report
Global Spectrum Sponsorship Brochure
Нажмите здесь, чтобы посмотреть программу на русском языке
Нажмите здесь, чтобы получить бланк регистрации на русском языке