Background Information
Please see below links to relevant information relating to issues to be discussed at this fall's event. If you are interested in submitting relevant information on this page then please contact Tom Chinnock at tom.chinnock@forum-global.com / +44 (0) 2920 783 025.
Camgian Microsystems to bring Edge Computing to IoT. To view the press release, click here.
'Keep the user experience central to IoT.' - Read Tim Ferguson's article in Mobile World Live.
Echelon Corporation - In Paris, Talking Smart Cities with Smart People. Read the IIoT blog post here.
Introducing IoT to businesses and the public - read David Stephenson's blog on IoT here.
RAIN RFID - 'Why are we here? RAIN's Mission. Why join?' For further information, click here.
RAIN RFID - Frequently asked questions, linked here.
RAIN RFID - To view a copy of RAIN RFID Member Brochure, click here.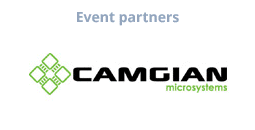 Logistics
When
Mon 27 October, 2014 09.00 to
Tue 28 October, 2014 17.00
EST
Where
529 14th St. NW,
13th Floor -
Washington, DC 20045
Tel: 1202-662-7500
Downloads