Details of 2013 Conference
The 2013 M2M & Internet of Things Global Summit was held in Washington DC on October 1-2, and provided a high-level meeting point for all representatives from the global M2M & IoT communities.
With contributions from many of the main stakeholders from the US and beyond, this conference took a comprehensive look at the latest technologies and innovations in the field of The Internet of Things.
This event offered participants the chance to exchange views on the current IoT ecosystem and the opportunity to see what M2M and IoT technologies are available to industry, businesses and end users.
Speakers and delegates explored how both the public and private sectors need to work together to create an environment for increased innovation, investment and economic growth, as well as the emerging key issues that are affecting the sector, including user data protection and security for devices, as well as the additional resources that are required for a fully integrated Internet of Things.
Sessions at the event included:
- Realizing the benefits of M2M, Smart Cities and The Internet of Things
- Building trust and confidence
- Enabling Device Security
- Financing the Internet of Things
- IoT Devices in the 4G era
- Spectrum Management and IoT
- Governance and Standardization
- The role of Cloud Computing and other 'Big Data' technologies for IoT
- The Connected Home
For more information regarding the 2013 edition, please click here or alternatively, please contact Tom Chinnock at tom.chinnock@forum-global.com / +44 (0) 2920 783 025.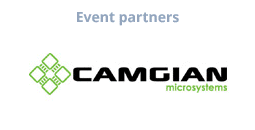 Logistics
When
Mon 27 October, 2014 09.00 to
Tue 28 October, 2014 17.00
EST
Where
529 14th St. NW,
13th Floor -
Washington, DC 20045
Tel: 1202-662-7500
Downloads