Practical Information
Conference Venue
The venue for this year's Internet of Things Summit was the The National Press Club.
Address: 529 14th St. NW, , 13th Floor - , Washington, DC 20045. A map to the venue is available here.

Registration
Registration for the main conference starts at 8:30am, with the conference scheduled to start at 9:00am sharp. Please collect your delegate badge and conference literature from the desk on arrival, which will be the main information point for the event and will be manned throughout the day.

Languages
All presentations and discussions will be held in English. Unfortunately, there will not be any translation facilities available.
Electrical Appliance
The electric voltage in the US is the standard of 120/60 Hz.
Entry Visas
Participants requiring a vias in order to enter the US are reminded that they must obtain the visa before travelling. Should you require an invitation letter to support your visa application then please contact us and we will do our best to assist you with this.
Please note that we will only be able to supply invitation letters to delegates who have registered and confirmed their participation at the event.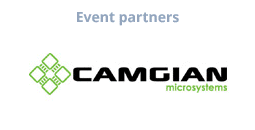 Logistics
When
Mon 27 October, 2014 09.00 to
Tue 28 October, 2014 17.00
EST
Where
529 14th St. NW,
13th Floor -
Washington, DC 20045
Tel: 1202-662-7500
Downloads