Agenda
Print page
Please see below the current agenda for this event. Further developments will be posted here so please do check back regularly for updates. Alternatively, please contact Charlene Selmer at charlene.selmer@forum-europe.com / +44 (0) 2920 783 024 for further information.
Wednesday 3 October, 2012
Morning
Registration and Welcome Coffee
Session 1: Opening Keynote Presentations
Moderator:
Christian Egenhofer, Senior Fellow, Head of the Energy and Climate programme, CEPS
Shale gas and EU energy policy

Marie Donnelly, Director, Renewables, Research and Innovation, Energy Efficiency, DG Energy, European Commission
The view from the European Parliament

Niki Tzavela MEP, Rapporteur for the ITRE Committee's report on 'Industrial, energy and other aspects of shale gas and oil', European Parliament
The view from the European Presidency

Neoklis Sylikiotis, Minister of Commerce, Industry and Tourism, Cyprus
Polish Government Perspective

Michał Gołębiowski, Deputy Director of Department of Strategic Projects, Ministry of Treasury, Poland
Towards Responsible Evaluation & Development of European Shale Gas

Tristan Aspray, Europe Exploration Operations Manager, ExxonMobil
Q&A Session with keynote speakers
Morning Refreshment Break
Session 2: What will be the security of supply and geopolitical implications of successful shale gas development in Europe?
With energy security taking centre stage in many of the geopolitical arguments both in Europe and globally, what impact could greater energy security, driven by shale gas, have in this context? Is it likely that Europe will be able to replicate the US experience, dramatically increasing its home produced energy, improving security of supply and lowering prices for consumers? Which countries are currently viewed as carrying the most potential for shale gas in Europe and will geopolitical dimensions act as a driver or depressant to shale gas progress in Europe? Internationally, how is shale gas impacting security of supply and the energy mix?

Moderator and Opening Presentation:
Howard Rogers, Director, Natural Gas Research Programme, Oxford Institute for Energy Studies
Comments from:

Brendan Devlin, Adviser, DG Energy, European Commission
Sergei Komlev, Head of Contract Structuring and Price Formation Directorate, Gazprom Export
Afternoon
Session 3: Can the environmental challenges of shale gas development be managed?
The European Commission's Energy Roadmap 2050 Communication states "gas will be critical for the transformation of the energy system", while experts have described the successful development of shale gas in Europe as a potential "game-changer". To what extent can shale gas realistically be developed without compromising the environment? Are existing regulations – for instance, REACH, the Water Framework Directive, the Groundwater Directive and the Mining Waste Directive - adequate in this context or is it necessary to adjust EU legislation? What is industry doing to reassure governments and citizens over environmental issues? Could the interplay between government, industry and civil society over the coming years result in Europe leading the way internationally on shale gas related environmental standards? Finally what impact would successful shale gas development have on the renewables and coal markets respectively?

Moderator:
Izabela Albrycht, Chairperson of the Board, The Kosciuszko Institute
Presentation:

Bogusław Sonik MEP, Rapporteur for the ENVI Committee's report on 'the environmental impacts of shale gas and shale oil extraction activities', European Parliament
Presentation:

Dale E. Ryan, Director, Chevron Bulgaria Exploration & Production EOOD
Panel Discussion
Above speakers plus:

Carina Vopel, Head of Unit, Strategy, DG Environment, European Commission
Mark Johnston, Senior Policy Adviser (Energy & Climate), WWF European Policy Office
Networking Cocktail Reception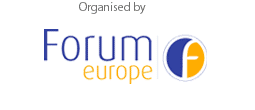 Logistics
When
Wednesday 3 October, 2012
08.30 to 18.00
CET
Where
Rue du Parnasse 19
Brussels
1050 Belgium
Downloads