Organisers, Sponsors and Partners
Organiser
At Forum Europe, we've been staging leading European political events for over 20 years. Our in-depth knowledge of the Brussels and EU market makes us the number one choice for companies and organisations staging political and policy events in Europe and beyond.

With offices in the heart of Europe, at La Bibliotheque Solvay in Brussels, our multilingual and dynamic team delivers excellent networking opportunities and high quality content, feeding directly into the policy formulation process. Our operations are divided into two distinct but complementary services:

- Conference Production

- Event Management

We work with a range of clients with varying interests, from large multinational corporations to NGOs and charities – and everything in between. We know that the success of every event depends on forming a strong, close working relationship with our partner or client. Click here to find out what our clients have to say about us.
Platinum Sponsors
Intel Corporation is a world leader in computing innovation. Intel introduced the world's first microprocessor in 1971. Today, the company designs and builds the essential technologies that serve as the foundation for the world's computing devices. Nearly 12,000 people work for Intel across the European Union, including more than 1000 in R&D.
Founded in 1975, Microsoft (Nasdaq "MSFT") is the worldwide leader in software, services and solutions that help people and businesses realize their full potential.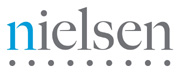 Nielsen Holdings N.V. (NYSE: NLSN) is a global information and measurement company with leading market positions in marketing and consumer information, television and other media measurement, online intelligence, mobile measurement, trade shows and related properties. After nearly a century, Nielsen is more focused andskilled than ever at providing the complete view of what consumers watch and buy through powerful insights that clarify the relationship between content and commerce. Nielsen has a presence in approximately 100 countries, with headquarters in New York, USA and Diemen, the Netherlands.
Vodafone is one of the world's largest mobile communications companies by revenue with approximately 371 million customers in its controlled and jointly controlled markets as at 31 March 2011. Vodafone currently has equity interests in over 30 countries across five continents and more than 40 partner networks worldwide. In the European Union we are present in 12 Member States, where we have 129 million customers.
Gold Sponsors
Deutsche Telekom AG is one of the world's leading telecommunications and information technology service companies. We have almost 200 million customers and offer them all kinds of products and services for connected life and work.
Deutsche Telekom has an international focus and is represented in approximately 50 countries.

Deutsche Telekom focuses on major technical and social trends and plays a key role in shaping them: the increasing digitization of many spheres of life, the personalization of products and services, growing mobilization and internationalization.

Deutsche Telekom provides network access, communications services and value-added services with ever increasing bandwidth via the fixed and mobile networks.

In addition to its core business (classic fixed-network and mobile access business), the company is specifically tapping new growth areas through investments in intelligent networks and its portfolio of IT, Internet and network services.
Google's mission is to organize the world's information and make it universally accessible and useful. We build web applications, or "apps", to make it simpler for people to share information and get things done together.
Park Legal LLC
Park Legal LLC is an Indianapolis-based law firm that assists clients in the areas of data privacy, security and records management. Unlike many other firms, our lawyers have decades of experience as in-house counsel as well as experience as regulators. We also have information security experts working side-by-side with us. As such, we offer a next generational approach to the practice of law by integrating technology into our operations and by providing materials to clients in a format that is business-focused and prioritized to address key risks. We also eliminate the use of multiple associates and generalists who are not fully immersed in this specialized and continuously evolving area of law—and who therefore may overlook critical factors in providing counseling to you, or increase your bills unnecessarily as you pay for their research and training.

We offer end-to-end services to our clients though an affiliated on-line training company and a software company, making it easier, faster and more economical for your organization to ensure a solid level of compliance. In addition, we collaborate with an international law firm with 21 offices across Europe and Asia, as well as external security experts in the U.S. and globally. These resources can be added as needed in a seamless, cost-efficient manner to provide full service to your organization.

Our team of professionals includes Joan Antokol, a former Vice President and Global Head of Data Privacy for the 260 companies in the Novartis Group; Matt Light, a former Indiana Deputy Attorney General who previously assisted in managing the security breach division of the Indiana Attorney General's Office and who drafted some of Indiana's security breach laws; and Susan May, an attorney with an international Masters in Business Administration who has over 20 years of in-house counsel experience in privacy and healthcare compliance. Our training and software affiliates include Monica Brown, a former director of training for Eli Lilly, as well as a former global head of enterprise risk management for a Fortune 100 global database hosting company. You may reach us at +317-616-3350.
SAS is the leader in business analytics software and services, and the largest independent vendor in the business intelligence market. Through innovative solutions, SAS helps customers improve performance and deliver value by making better decisions faster. SAS gives you THE POWER TO KNOW®.
Van Bael & Bellis is a leading independent law firm based in Brussels. Our Data Protection Law Practice, headed by partner Monika Kuschewsky, has advised a broad range of clients from various industries and sectors on data protection matters for many years, both at EU and national level. With our multi-jurisdictional team of lawyers, we are particularly well placed to assist companies faced with the challenges arising from the complex and varying national legislation across Europe. Our expertise includes multinational compliance programmes and audits, data transfers, data protection clauses and agreements, registration with data protection authorities, data protection compliance training, data security breaches, cookies and new technologies.
Silver Sponsors
Nymity provides a comprehensive global compliance and accountability solution that assists organizations in maintaining compliance, implementing an effective privacy program, and being able to demonstrate both. Visit www.nymity.com to learn more. Free trials available.
Supporting Partners
The GSMA represents the interests of mobile operators worldwide. Uniting nearly 800 of the world's mobile operators and more than 200 companies in the broader mobile ecosystem, the GSMA is focused on innovating, incubating and creating new opportunities for its membership, and driving the growth of the mobile industry. It also produces the premier industry events including the GSMA Mobile World Congress and the GSMA Mobile Asia Congress.
For more information, please visit Mobile World Live, the online portal for the mobile communications industry, at www.mobileworldlive.com or the GSMA corporate website at www.gsmworld.com
egta is the trade association of 119 television and radio sales houses that commercialise the advertising space of both private and public TV and radio channels throughout Europe and beyond. egta provides a network for its members based on relationships with more than 1200 high-level advertising executives and more than 1000 experts in the media industry. egta fulfils different functions for its members in fields of activities as diversified as regulatory issues, audience measurement, sales methods, interactivity, cross-media, technical standards, new media etc. During its 37 years of existence, egta has become the reference centre for television & radio advertising in Europe.
Media Partner
Friends of Europe and Europe's World, in partnership with the European Parliament, Microsoft and Gallup, are proud to announce an innovative online debate platform that lets YOU submit YOUR policy ideas directly to Europe's leaders on the vital issues shaping our future: Growth, Green, Tech, Global and Future. We put ideas and suggestions straight to influential thinkers and policymakers for their support or criticism. The outcomes will be synthesised into policy recommendations to be presented to Europe's political leaders and summarized in Europe's World.
SecEUR sprl is an information publisher and consulting company devoted to EU civil security-related policy, R&D and business. Based in Brussels, it informs and assists stakeholders in identifying and pursuing opportunities on the civil security market.

Its services include SECURITY EUROPE, the monthly e-newsletter; client-specific monitoring of policy, technology developments, funding opportunities; technical studies, training workshops on EU civil security; and help with partnering or applying for EU-funded security R&D projects and other opportunities in the sector.
Should you wish to know more about our products and services, please consult our website or contact us at: securityeurope@seceur.info
Logistics
When
Tuesday 6 December, 2011
09.00 to 17.30
CET
Where
Rue de l'Aqueduc 118
Brussels
Belgium
1050
Tel: +32 2 543 21 20
Downloads
Sponsorship of Pre-Conference Dinner