About the Organiser, Sponsors and Partners
Event Organisers
Forum Global specializes in policy focused conferences and events, providing a platform for discussion and debate on topical issues across a variety of different sectors. These events are organized with clients and partners and aim to progress ideas and actions on important issues, all within a balanced and neutral setting.
Forum Global is the international arm of Forum Europe, which was founded by Giles Merritt, columnist for the International Herald Tribune, and is widely recognized as the leading EU dedicated event provider.
Headed by a team of events specialists with over 19 years of experience, Forum Global works successfully with businesses, institutions and governments alike. Its strategic services can maintain and develop your key policy networks, and also deliver forums where key issues can be aired and debated.
Event Hosts
MCMC (Malaysian Communcations and Multimedia Commission) www.mcmc.gov.my
The Malaysian regulator since its formation in 1998, the MCMC strives to develop, regulate, and ensure a balanced and robust environment for the communications and multimedia, in accordance to the Communications and Multimedia Act 1998, as well as the Postal Services Act 1991 and Digital Signature Act 1997. The MCMC implements the national policy objectives which cover the converged mediums of telecommunication, broadcasting, online activities, postal and digital signature.
Diamond Partners
Ericsson is the driving force behind the Networked Society - a world leader in communications technology and services. Our long-term relationships with every major telecom operator in the world allow people, business and society to fulfill their potential and create a more sustainable future.
Our services, software and infrastructure - especially in mobility, broadband and the cloud - are enabling the telecom industry and other sectors to do better business, increase efficiency, improve the user experience and capture new opportunities.
With approximately 115,000 professionals and customers in 180 countries, we combine global scale with technology and services leadership. We support networks that connect more than 2.5 billion subscribers. Forty percent of the world's mobile traffic is carried over Ericsson networks. And our investments in research and development ensure that our solutions - and our customers - stay in front.
Founded in 1876, Ericsson has its headquarters in Stockholm, Sweden. Net sales in 2015 were SEK 246.9 billion (USD 29.4 billion). Ericsson is listed on NASDAQ OMX stock exchange in Stockholm and the NASDAQ in New York.
Huawei is a leading global information and communications technology (ICT) solutions provider. Through our dedication to customer-centric innovation and strong partnerships, we have established end-to-end advantages in telecom networks, devices and cloud computing. We are committed to creating maximum value for telecom operators, enterprises and consumers by providing competitive solutions and services. Our products and solutions have been deployed in over 140 countries, serving more than one third of the world's population.
Nokia is a global leader in creating the technologies at the heart of our connected world. Powered by the research and innovation of Nokia Bell Labs, we serve communications service providers, governments, large enterprises and consumers, with the industry's most complete, end-to-end portfolio of products, services and licensing.
From the enabling infrastructure for 5G and the Internet of Things, to emerging applications in virtual reality and digital health, we are shaping the future of technology to transform the human experience.
Platinum Sponsors
Airbus is an international pioneer in the aerospace industry. We are a leader in designing, manufacturing and delivering aerospace products, services and solutions to customers on a global scale. We aim for a better-connected, safer and more prosperous world.
A commercial aircraft manufacturer, with Space and Defence as well as Helicopters Divisions, Airbus is the largest aeronautics and space company in Europe and a worldwide leader. Airbus has built on its strong European heritage to become truly international – with roughly 180 locations and 12,000 direct suppliers globally. The company has aircraft and helicopter final assembly lines across Asia, Europe and the Americas, and has achieved a more than sixfold order book increase since 2000.
Innovation has always been a driving force at Airbus, which promotes cutting-edge technologies and scientific excellence to contribute to global progress. Through its predecessor companies, Airbus pioneered many of the technologies that helped conquer the skies and are now part of everyday life. Airbus encourages its industry-leading experts to push their boundless imaginations, moving the company into the Industry 4.0 era and inventing new possibilities for the future of flight: from manned and unmanned vehicles for urban mobility, to hybrid and electric propulsion systems for cleaner aviation.
With its Zephyr platform Airbus is providing a High Altitude Platform System (HAPS) that fills a capability gap between satellites and UAVs running exclusively on solar power and flying above the weather and above commercial air traffic. Zephyr can deliver numerous payload capabilities across two platforms: Zephyr S and the more capable Zephyr T with a unique twin tail design. Zephyr T is able to carry larger payloads for applications such widespread, persistent internet coverage to remote areas of the globe.
Founded in 2001, Coleago is a boutique firm specialising in strategy consulting and leadership development. Our expertise has been developed exclusively within the telecoms sector and delivers a rare combination of telecoms-related commercial and technical skills and experience. Since 2001 we have delivered small and large projects for clients in 70 countries in developed and emerging markets on all continents. Our team includes marketing and commercial experts, technical experts, telecoms finance professionals and telecoms regulatory experts.
ESOA is a non-profit organisation established with the objective of serving and promoting the common interests of satellite operators from Europe, the Middle East, Africa and the CIS. The Association today represents the interests of 21 satellite operators who deliver information communication services across the globe. Together ESOA Members provide invaluable communications services to the whole world including emergency communications, live broadcasting, maritime and aero communications, secure services for governments, 24-7 monitoring of industrial processes such as energy plants and a whole range of other communications capabilities that society has come to rely on.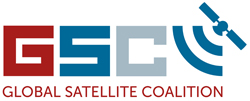 The Global Satellite Coalition (GSC) brings together the world's satellite associations to drive industry priorities with one voice, unlocking opportunities for industry growth and ensuring the future for millions of stakeholders who depend on satellite-based solutions. The GSC's ultimate objective is to secure an ecosystem that allows every world citizen to be connected. The GSC's priority is to advocate the role of satellite in achieving complete connectivity from contributing to the UN's Sustainable Development Goals (SDGs) and the Broadband Commission's connectivity objectives to realizing the Network of Networks required for 5G. In addition, it will work on ensuring satellite services are an essential element of national broadband strategies, universal service programs and disaster preparedness efforts.
The GSC's priority is to advocate the role of satellite in achieving complete connectivity from contributing to the UN's Sustainable Development Goals (SDGs) and the Broadband Commission's connectivity objectives to realizing the Network of Networks required for 5G. In addition, it will work on ensuring satellite services are an essential element of national broadband strategies, universal service programs and disaster preparedness efforts.
Intelsat S.A. (NYSE: I) operates the world's first Globalized Network, delivering high-quality, cost-effective video and broadband services anywhere in the world. Intelsat's Globalized Network combines the world's largest satellite backbone with terrestrial infrastructure, managed services and an open, interoperable architecture to enable customers to drive revenue and reach through a new generation of network services. Thousands of organizations serving billions of people worldwide rely on Intelsat to provide ubiquitous broadband connectivity, multi-format video broadcasting, secure satellite communications and seamless mobility services. The end result is an entirely new world, one that allows us to envision the impossible, connect without boundaries and transform the ways in which we live. For more information, visit www.intelsat.com.
Founded in 1975, Microsoft (Nasdaq "MSFT") is the worldwide leader in software, services and solutions that help people and businesses realize their full potential.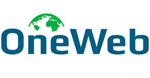 OneWeb is building a global constellation of low Earth orbit (LEO) satellites that will provide low latency, high speed broadband to even the most remote locations on Earth. Our satellites will deliver high-speed Internet to small user terminals that can be used for residential or business purposes. Terminals can be mounted on schools or buildings or on cell towers for backhaul; they can also provide full mobile connectivity for maritime, aero, or connected cars. OneWeb's mission is to connect all the unconnected schools of the world, and to fully bridge the digital divide by 2027, bringing affordable access to more than 4 billion unconnected people around the world. OneWeb already has over USD1billion from investors such as Grupo Salinas, SoftBank, Hughes, Coca Cola, Intelsat and Virgin. We expect to launch our first satellites in the near future; to begin customer trials in 2019; and to have full global coverage by 2023.
Plum Consulting is a specialised consulting firm offering strategy, policy, regulatory and engineering advice on telecoms, media and online sectors; and on radio spectrum as a key sector input. In October 2014 Plum Consulting London LLP and Aegis Systems Limited announced that they had entered into an agreement under which the business operations of Aegis Systems became part of Plum. The combined entity, trading as Plum, builds on the strategy, policy and regulatory advice from Plum's consultants and specialist technical and engineering advice to users and regulators of the radio spectrum from Aegis consultants.
Our clients on radio spectrum projects include government, regulators and industry players (operators and vendors). We work in many countries in Asia-Pacific, the Middle East and Africa, Europe and North and Latin America and the Caribbean on a wide range of spectrum and telecoms issues. Many of our projects are published and can be seen at http://plumconsulting.co.uk/publications
Gold Sponsors
SoftBank Corp. is a Japanese telecommunications and Internet corporation that provides mobile communications services, fixed-line telecommunications and ISP services, established on December 9, 1986
Silver Sponsors
Audio specialist Sennheiser is one of the world's leading manufacturers of headphones, microphones and wireless transmission systems. Based in Wedemark near Hanover, Germany, Sennheiser operates its own production facilities in Germany, Ireland and the USA and is active in more than 50 countries. With 19 sales subsidiaries and long-established trading partners, the company supplies innovative products and cutting-edge audio solutions that are optimally tailored to its customers' needs.
Ruckus Networks, an ARRIS company, is redefining connectivity around the globe. With our partners, we build secure wired and wireless access networks for organizations that place a premium on connectivity experiences for end users as well as simplicity
Supporting Partners
The GSMA represents the interests of mobile operators worldwide, uniting nearly 800 operators with more than 250 companies in the broader mobile ecosystem, including handset and device makers, software companies, equipment providers and Internet companies, as well as organisations in adjacent industry sectors. The GSMA also produces industry-leading events such as Mobile World Congress, Mobile World Congress Shanghai and the Mobile 360 Series conferences.
GSA (the Global mobile Suppliers Association) is a not-for-profit industry organisation representing companies across the worldwide mobile ecosystem engaged in the supply of infrastructure, semiconductors, test equipment, devices, applications and mobile support services.
GSA actively promotes the 3GPP technology road-map – 3G; 4G; 5G, – and is a single source of information resource for industry reports and market intelligence. GSA Members drive the GSA agenda and define the communications and development strategy for the Association.
The GSA Spectrum Group develops strategies and plans, and contributes studies and technical analysis to international, regional and individual country policy-makers and regulators to facilitate the timely availability of spectrum for use by mobile network operators.
At PolicyTracker our mission is to explore the latest debates in spectrum management and policy and since 2004 we have been publishing the only newsletter devoted to the subject.
Our premium product is the Spectrum Research Service, which features briefings, a database and analysis of spectrum policy, focussing particularly on 5G, upcoming WRCs and the policies of the key players. We also offer bespoke research services.
PolicyTracker has its own online spectrum auction software and has conducted spectrum auctions in Nigeria as well as offering consultancy in this area.
We produce highly regarded training courses featuring acknowledged international experts, including our signature Understanding Modern Spectrum Management course and the Spectrum Auctions Masterclass
Knowledge Partners
Aetha Consulting provides strategic advice to the telecommunications industry and specialises in undertaking rigorous data-driven quantitative assessments to help businesses, regulators and policy makers make major strategic and regulatory decisions. We work with our clients to develop creative and sustainable solutions to the challenges facing them in a constantly changing environment.
Aetha helps operators and regulators to analyse the opportunities and threats arising out of changes (whether real or proposed) in their radio spectrum holdings. Throughout the recent unprecedented growth of wireless services, Aetha's staff have been at the forefront of spectrum policy. Our consultants have assisted regulators to award spectrum and develop regulatory frameworks, including supporting the European Commission to tackle issues such as spectrum trading and the digital dividend.
We also support operators to understand their spectrum needs, value spectrum and bid in auctions. Each year we support 10-15 bidders in spectrum auctions - a total of over 80 award processes between mid-2011 and 2017 across all regions of the world. Our technical knowledge, combined with our rigorous valuation modelling approach, ensures that our clients are comprehensively prepared for auctions.
NERA Economic Consulting www.nera.com
NERA Economic Consulting is a global firm of experts dedicated to applying economic, finance, and quantitative principles to complex business and legal challenges. For half a century, NERA's economists have been creating strategies, studies, reports, expert testimony, and policy recommendations for government authorities and the world's leading law firms and corporations. We bring academic rigor, objectivity, and real world industry experience to bear on issues arising from competition, regulation, public policy, strategy, finance, and litigation.
NERA's clients value our ability to apply and communicate state-of-the-art approaches clearly and convincingly, our commitment to deliver unbiased findings, and our reputation for quality and independence. Our clients rely on the integrity and skills of our unparalleled team of economists and other experts backed by the resources and reliability of one of the world's largest economic consultancies. With its main office in New York City, NERA serves clients from more than 25 offices across North America, Europe, and Asia Pacific.
Exhibitors
LS telcom specialises in software and hardware solutions as well as consulting services for spectrum management, radio monitoring and radio network planning for every type of wireless technology. Our comprehensive portfolio includes market and technology developments regarding future spectrum management challenges and solutions.
We are at the forefront of Spectrum Auctioning, E-Licensing, GSM Refarming, Cognitive Radio and Digital Dividend worldwide.
Our customer portfolio includes most of the spectrum regulators worldwide, major network operators and commercial customers in more than 90 countries.
Logistics
When
Tue 12 March, 2019 09.00 to
Thu 14 March, 2019 17.00
GMT+8
Where
Grand Hyatt Kuala Lumpur
12, Jalan Pinang, Kuala Lumpur, 50450 Kuala Lumpur, Wilayah Persekutuan Kuala Lumpur, Malaysia
Downloads
Global Spectrum Series Sponsorship Brochure
Reservation Form - Grand Hyatt (Editable Online - P/W: Hyatt1234)
Reservation Form - Grand Hyatt