About the Organisers
Event Organisers
Forum Europe is the leading EU dedicated conference and event provider. Founded in 1989 and with offices at the heart of the European Union in Brussels, Forum Europe specialises in EU focussed political and economic conferences and debates. We work successfully with businesses, institutions, NGOs and governments alike while organising our own portfolio of sector leading events.

The Forum Europe team consists of multilingual EU policy and events specialists and our strategic services can maintain and develop your networks at EU level while delivering forums where key issues can be aired and debated.

You can find out more about us by going to www.forum-europe.com
Platinum Sponsors
Established in 1996 in Amsterdam, Booking.com has grown from a small Dutch start-up to one of the largest travel e-commerce companies in the world. Part of Booking Holdings Inc. (NASDAQ: PCLN), Booking.com now employs more than 17,000 employees in 198 offices in 70 countries worldwide.
With a mission to empower people to experience the world, Booking.com invests in digital technology that helps take the friction out of travel. At Booking.com, we connect travellers with the world's largest selection of incredible places to stay, including everything from apartments, vacation homes, and family-run B&B's to 5-star luxury resorts, tree houses and even igloos. The Booking.com website and mobile apps are available in 43 languages, offer over 1.6 million properties in more than 128,000 destinations in 228 countries and territories worldwide.
Each day, more than 1,550,000 room nights are reserved on our platform. So whether travelling for business or leisure, customers can instantly book their ideal accommodation quickly and easily with Booking.com, without booking fees and backed up by our promise to price match. Via our customer experience team, customers can reach Booking.com 24/7 for assistance and support in 43 languages, any time of the day or night.
Community Partners
Digital Leadership Institute www.dlii.org
The Digital Leadership Institute has a unique mission to promote inclusive digital transformation by increasing participation of girls and women in ESTEAM* studies, careers and leadership around the world.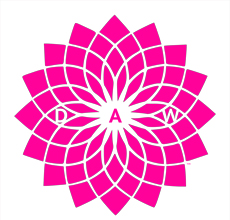 Digital African Woman is a social enterprise focused on inspiring, training and developing African Women into the fields of tech and entrepreneurship.
Our Mission is to develop and support innovation for female led businesses across Africa and the Diaspora through active training in digital skill development and business ideation.
ALL DIGITAL (formerly known as Telecentre Europe) is a pan-European network of digital competence centres – places where people can freely access Internet and digital technologies and learn digital skills. ALL DIGITAL works for digital inclusion of all and strives to ensure that everyone is able to benefit from the opportunities that digital transformation offers and can use digital technologies confidently and wisely. ALL DIGITAL has 60 member organisations, most of them providing non-formal education and training, as a vector for social inclusion. They all have different profiles, some focus on elderly, some on young people, some on women and ICT, others on all those groups and more. Their common mission is to show people that everyone CAN learn digital skills for work, learning, better life.
Logistics
When
Tuesday 19 June, 2018
09.30 to 16.30
CET
Where
Microsoft Innovation Center
Rue Montoyer 51,
1000 Bruxelles,
Belgium
Downloads