About the Organizers and Partners
Event Organisers
Forum Global specializes in policy focused conferences and events, providing a platform for discussion and debate on topical issues across a variety of different sectors. These events are organized with clients and partners and aim to progress ideas and actions on important issues, all within a balanced and neutral setting.
Forum Global is the international arm of Forum Europe, which was founded by Giles Merritt, columnist for the International Herald Tribune, and is widely recognized as the leading EU dedicated event provider.
Headed by a team of events specialists with over 19 years of experience, Forum Global works successfully with businesses, institutions and governments alike. Its strategic services can maintain and develop your key policy networks, and also deliver forums where key issues can be aired and debated.
Platinum Sponsors
AT&T Inc. (NYSE:T) helps millions around the globe connect with leading entertainment, mobile, high speed Internet and voice services. We're the world's largest provider of pay TV. We have TV customers in the U.S. and 11 Latin American countries. In the U.S., our wireless network offers the nation's strongest LTE signal and the most reliable 4G LTE network. We offer the best global wireless coverage and we help businesses worldwide serve their customers better with our mobility and secure cloud solutions
Founded in 2006 by Dr. David Salant, a leading expert on auctions and game theory, Auction Technologies Inc. (ATI) provides auction design, management, and bidding strategy advisory services, including auction software, to businesses, governments, and other market participants. ATI consults to clients in many industries including energy, telecommunications, natural resources, and commodities. ATI has served clients in the Americas, Europe, Asia Pacific, and the Middle East and has advised government agencies or bidders on almost every single spectrum auction that has taken place world-wide since 1994. For more information: www.auction-technologies.net
FTI Consulting has been at the center of the telecom, media and technology evolutions that have precipitated the changes that are so widespread today. With over 20 years of expertise working with the top telecom operators, vendors, government, and regulators in over 50 countries, it is one of the world's leading TMT (Telecoms, Media and Technology) consultancy practices. We have leading-edge know-how in operations, finance, valuations and end-to-end spectrum auction management. Our deep bench includes PhDs, MBAs, CPAs, IT and technology professionals, as well as former C-suite executives, principal investors, lenders, communications specialists and economists with many years of experience in their TMT industries. For more information: www.fticonsulting.com
The CBRS Alliance is a coalition of organizations that represent a multitude of industries sharing one common belief: that LTE-based solutions in the CBRS band, utilizing shared spectrum, can enable both in-building and outdoor coverage and capacity expansion at massive scale. The CBRS Alliance member companies are dedicated to developing innovative wireless solutions that maximize CBRS' full potential. The mission of the organization is three-fold:
Evangelize LTE-based CBRS technology, use cases and business opportunities
Drive technology developments necessary to fulfill the mission, including multi-operator LTE capabilities
Establish an effective product certification program for LTE equipment in the US 3.5 GHz band ensuring multi-vendor interoperability
The CBRS Alliance was founded by Access Technologies, Federated Wireless, Nokia, Qualcomm, Ruckus Wireless and Intel in 2016, and now includes 70+ members, including key U.S. mobile and cable operators. Members are working together to encourage trials and commercial deployments using shared spectrum in the 3.5 GHz band to enable better in-building and outdoor coverage as well as wireless network capacity expansion. Alliance members are building LTE-based solutions for the CBRS band.
ESOA is a non-profit organisation established with the objective of serving and promoting the common interests of satellite operators from Europe, the Middle East, Africa and the CIS. The Association today represents the interests of 21 satellite operators who deliver information communication services across the globe. Together ESOA Members provide invaluable communications services to the whole world including emergency communications, live broadcasting, maritime and aero communications, secure services for governments, 24-7 monitoring of industrial processes such as energy plants and a whole range of other communications capabilities that society has come to rely on.
LYA®'s Spectrum and Auctions Practice is focused on strategic advice, research and tools supporting bidders and regulators in spectrum auctions as well as spectrum valuation.
LYA brings experience, expertise and innovation to fulfill its mandates at the intersection of broadband connectivity, spectrum strategy and the evolution of best practices for spectrum auctions.
LYA provides expert services in all spectrum matters from strategy to valuation to business planning and due diligence.
We provide regulatory and policy analysis, including the development of evidence and analyses submitted to regulators and governmental agencies regarding spectrum matters as well as auction format and rules.
LYA Auction Platforms support the different auction formats currently in use worldwide. The LYA Auction Platforms are secure and configurable for use by auctioneers and bidders alike. LYA Auction Platforms have been used to conduct training, mock auctions and full auction simulations leveraging AI bidder capabilities. LYA also provides Auction Management Tools supporting decision making and executive reporting for bidders during spectrum auctions.
The LYA Auction Team brings experience and expertise across different auction formats, from SMRA to CCA and clock auctions, spectrum bands and applications around the world.
Furthermore, LYA offers its clients the ability to conduct private auctions of spectrum licenses or other assets and handles all key supporting tasks. Additional details are provided here.
LYA's clients include mobile carriers, industry suppliers, investors and regulators.
Please see our web site www.lya.com for more information on LYA. Please click here to see where LYA has been active in spectrum and auction mandates. We can also be reached at lya@lya.com.
Founded in 1975, Microsoft (Nasdaq "MSFT") is the worldwide leader in software, services and solutions that help people and businesses realize their full potential.
O3b Networks is a global managed data communications service provider operating both space based and terrestrial networks. O3b offers modern carrier-grade IP communications services and applications to ISPs, telco, governments and enterprises in the most remote and inaccessible parts of the planet. O3b Networks is wholly owned by SES SA (Euronext Paris and Luxembourg Stock Exchange: SESG)
Power Auctions LLC is a leading international provider of expert auction services for high-stakes auctions. Power Auctions was founded in 2003 as a provider of auction design, auction software, auction management services, strategic bidding advice, and IP, all under one roof. Our team has an unparalleled track record in the design and implementation of over 250 high-stakes auctions across six continents and in advising bidders in many other high-stakes auctions.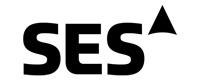 SES is the world-leading satellite operator and the first to deliver a differentiated and scalable GEO-MEO offering worldwide, with more than 50 satellites in Geostationary Earth Orbit (GEO) and 12 in Medium Earth Orbit (MEO). SES focuses on value-added, end-to-end solutions in two key business units: SES Video and SES Networks. The company provides satellite communications services to broadcasters, content and internet service providers, mobile and fixed network operators, governments and institutions. SES's portfolio includes the ASTRA satellite system, which has the largest Direct-to-Home (DTH) television reach in Europe, O3b Networks, a global managed data communications service provider, and MX1, a leading media service provider that offers a full suite of innovative digital video and media services. Further information available at: www.ses.com
As America's Un-carrier, T-Mobile US, Inc. (NYSE: TMUS) is redefining the way consumers and businesses buy wireless services through leading product and service innovation. The Company's advanced nationwide 4G LTE network delivers outstanding wireless experiences to approximately 59 million customers who are unwilling to compromise on quality and value. Based in Bellevue, Washington, T-Mobile US provides services through its subsidiaries and operates its flagship brands, T-Mobile and MetroPCS. For more information, please visit www.t-mobile.com.
Verizon Communications Inc., headquartered in New York, is a global leader in delivering broadband and other wireless and wireline communications services to consumer, business, government and wholesale customers. Verizon Wireless operates America's most reliable wireless network, with more than 100 million retail connections nationwide. Verizon also provides converged communications, information and entertainment services over America's most advanced fiber-optic network, and delivers integrated business solutions to customers in more than 150 countries. A Dow 30 company with nearly $116 billion in 2012 revenues, Verizon employs a diverse workforce of 180,900.
Intelsat S.A. (NYSE: I) operates the world's first Globalized Network, delivering high-quality, cost-effective video and broadband services anywhere in the world. Intelsat's Globalized Network combines the world's largest satellite backbone with terrestrial infrastructure, managed services and an open, interoperable architecture to enable customers to drive revenue and reach through a new generation of network services. Thousands of organizations serving billions of people worldwide rely on Intelsat to provide ubiquitous broadband connectivity, multi-format video broadcasting, secure satellite communications and seamless mobility services. The end result is an entirely new world, one that allows us to envision the impossible, connect without boundaries and transform the ways in which we live. For more information, visit www.intelsat.com.
Gold Sponsors
Motorola Solutions is a leading provider of mission-critical communication products and services for government customers. Through leading-edge innovation and communications technology, it is a global leader that enables its customers to be their best in the moments that matter. Motorola Solutions trades on the New York Stock Exchange under the ticker "MSI"
Supporting Partners
CTIA represents the U.S. wireless communications industry. From carriers and equipment manufacturers to mobile app developers and content creators, we bring together a dynamic group of companies that enable consumers to lead a 21st Century connected life.
As the voice of America's wireless industry, CTIA:
Advocates for legislative and regulatory policies at federal, state, and local levels that foster the continued innovation, investment and increasing economic impact of America's wireless industry. CTIA is active on a wide range of issues including spectrum policy, wireless infrastructure, and the Internet of Things, among others.
Convenes the industry to tackle our most difficult challenges and coordinates voluntary best practices and initiatives. CTIA works with members to develop test plans and certification processes for mobile devices, coordinates with members and other industry leaders to ensure the security of mobile networks and devices, and leads industry initiatives to enhance accessibility, improve 9-1-1 location accuracy, deter phone theft and encourage safe driving.
Promotes our members through numerous campaigns aimed at building awareness among policymakers and the general public, as well as through industry-leading events on topics ranging from cybersecurity to 5G.
For more information, visit CTIA's website at ctia.org or follow CTIA on Twitter: @CTIA
The GSMA represents the interests of mobile operators worldwide, uniting nearly 800 operators with more than 250 companies in the broader mobile ecosystem, including handset and device makers, software companies, equipment providers and Internet companies, as well as organisations in adjacent industry sectors. The GSMA also produces industry-leading events such as Mobile World Congress, Mobile World Congress Shanghai and the Mobile 360 Series conferences.
The Satellite Industry Association www.sia.org
The Satellite Industry Association (SIA) was formed in 1995 by several major US satellite companies as a forum to discuss issues and develop industry-wide positions on shared business, regulatory and policy interests.
SIA grew out of the Satellite Super Skyway Coalition, a voluntary alliance of major satellite players, galvanized into action in early 1993 when the U.S. Government began advancing the idea of a Global Information Infrastructure (GII). The success of the coalition in defining the role of satellites in the GII strengthened ties between major industry players and sowed the seeds for what today is the Satellite Industry Association.
Since that time, SIA has developed into a full service 501(c) (6) trade association representing the commercial satellite industry. SIA has established active working groups involved with a host of policy issues including: regulatory issues (satellite licensing, spectrum allocation and regulatory policy); government services, public safety, export control policy, and international trade issues. SIA is now a recognized focal point for the U.S. satellite industry in Washington, D.C., representing and advocating industry positions with key policy makers on Capitol Hill and with the White House, Federal Communication Commission and most Executive Branch departments and agencies
Product Sponsors
Summit Ridge Group is a leading provider of business valuation and financial consulting services in the telecommunications, media and satellite industries globally. Services include independent business valuation and intangible asset appraisal, financial consulting, custom industry research, litigation support and restructuring advisory. Summit Ridge Group is often asked to work on complex valuation matters involving financial restructuring, litigation support or investment decisions related to hard to value business or the valuation of intangible assets such as wireless spectrum or satellite orbital slot authorizations.
Knowledge Partners
Aetha Consulting provides strategic advice to the telecommunications industry and specialises in undertaking rigorous quantitative assessments to support major strategic and regulatory decisions. Our senior staff collectively have over 100 person-years of experience of advising telecoms operators, regulators, and financial & legal institutions.
Throughout the recent growth of wireless services, Aetha's staff have been at the forefront of spectrum policy. In particular, three of Aetha's founders (Amit Nagpal, Lee Sanders and Marc Eschenburg) have undertaken over 50 spectrum management policy and auction support projects for clients across the world during the last 5 years, including assisting regulators with the award of new spectrum bands and development of regulatory frameworks – for example supporting the European Commission to resolve high-profile issues such as spectrum trading and the digital dividend.
Aetha also support operators in understanding their spectrum needs, valuing spectrum and bidding in auctions. Our staff have supported bidders in over 15 spectrum awards worldwide in the last five years and, at the time of writing, are currently supporting operators in seven countries for forthcoming auctions. Our technical knowledge combined with our rigorous valuation modelling approach ensures that our clients are comprehensively prepared for auctions.
Nera Economic Consulting www.nera.com
NERA Economic Consulting is a global firm of experts dedicated to applying economic, finance, and quantitative principles to complex business and legal challenges. For half a century, NERA's economists have been creating strategies, studies, reports, expert testimony, and policy recommendations for government authorities and the world's leading law firms and corporations. We bring academic rigor, objectivity, and real world industry experience to bear on issues arising from competition, regulation, public policy, strategy, finance, and litigation.
NERA's clients value our ability to apply and communicate state-of-the-art approaches clearly and convincingly, our commitment to deliver unbiased findings, and our reputation for quality and independence. Our clients rely on the integrity and skills of our unparalleled team of economists and other experts backed by the resources and reliability of one of the world's largest economic consultancies. With its main office in New York City, NERA serves clients from more than 25 offices across North America, Europe, and Asia Pacific.
Logistics
When
Thu October 12, 2017 08.30 to
Fri October 13, 2017 15.45
EST
Where
The National Press Club
529 14th St NW,
Washington, DC 20045,
USA
Downloads
Global Spectrum Series Sponsorship Brochure