About the Organisers & Partners
Event Organisers
Forum Europe is the leading EU dedicated conference and event provider. Founded in 1989 and with offices at the heart of the European Union in Brussels, Forum Europe specialises in EU focussed political and economic conferences and debates. We work successfully with businesses, institutions, NGOs and governments alike while organising our own portfolio of sector leading events.

The Forum Europe team consists of multilingual EU policy and events specialists and our strategic services can maintain and develop your networks at EU level while delivering forums where key issues can be aired and debated.

You can find out more about us by going to www.forum-europe.com
Strategic Partner
Hewlett Packard Enterprise www.hpe.com
Hewlett Packard Enterprise is an industry leading technology company that enables customers to go further, faster. With the industry's most comprehensive portfolio, spanning the cloud to the data center to workplace applications, our technology and services help customers around the world make IT more efficient, more productive and more secure.
Platinum Sponsors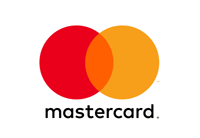 Mastercard is a technology company in the global payments industry. We operate the world's fastest payments processing network, connecting consumers, financial institutions, merchants, governments and businesses in more than 210 countries and territories. Mastercard products and solutions make everyday commerce activities – such as shopping, traveling, running a business and managing finances – easier, more secure and more efficient for everyone. Follow us on Twitter @MastercardNews, join the discussion on the Beyond the Transaction Blog and subscribe for the latest news on the Engagement Bureau.
Microsoft is a technology company whose mission is to empower every person and every organization on the planet to achieve more. Microsoft's strategy is to build best-in-class platforms and productivity services for a mobile-first, cloud-first world.
Logistics
When
Thursday 20 October, 2016
08.30 to 16.00
CET
Where
Renaissance Brussels Hotel
Rue du Parnasse 19, 1050 Bruxelles
Downloads