About the Organisers & Partners
Forum Europe
At Forum Europe, we've been staging leading European political events for over 20 years. Our in-depth knowledge of the Brussels and EU market makes us the number one choice for companies and organisations staging political and policy events in Europe and beyond.
With offices in the heart of Europe, at La Bibliotheque Solvay in Brussels, our multilingual and dynamic team delivers excellent networking opportunities and high quality content, feeding directly into the policy formulation process. Our operations are divided into two distinct but complementary services:
- Conference Production
- Event Management
We work with a range of clients with varying interests, from large multinational corporations to NGOs and charities – and everything in between. We know that the success of every event depends on forming a strong, close working relationship with our partner or client.
Knowledge Partner
Centre for European Policy Studies www.ceps.eu
Mission:
Founded in Brussels in 1983, the Centre for European Policy Studies (CEPS) is among the most experienced and authoritative think tanks operating in the European Union today. CEPS serves as a leading forum for debate on EU affairs, but its most distinguishing feature lies in its strong in-house research capacity, complemented by an extensive network of partner institutes throughout the world.

CEPS' funding is obtained from a variety of sources, including membership fees, project research, foundation grants, conferences fees, publication sales and an annual grant from the European Commission.

Goals:
To carry out state-of-the-art policy research leading to solutions to the challenges facing Europe today.
To achieve high standards of academic excellence and maintain unqualified independence.
To provide a forum for discussion among all stakeholders in the European policy process.
To build collaborative networks of researchers, policy-makers and business representatives across the whole of Europe.
To disseminate our findings and views through a regular flow of publications and public events.

Assets:
Complete independence to set its own research priorities and freedom from any outside influence.
Quality research by an international staff of more than 30 people drawn from eighteen different countries.
Formation of nine different research networks, comprising research institutes from throughout Europe and beyond, to complement and consolidate CEPS research expertise and to greatly extend its outreach.
An extensive membership base of some 120 Corporate Members and 130 Institutional Members, which provide expertise and practical experience and act as a sounding board for CEPS policy proposals.

Programme Structure:
CEPS carries out its research via its own in-house research programmes and through collaborative research networks involving the active participation of other highly reputable institutes and specialists.

Research Programmes:
Economic & Social Welfare Policies
Energy, Climate Change & Sustainable Development
EU Neighbourhood, Foreign & Security Policy
Financial Markets & Institutions
Justice & Home Affairs
Politics & European Institutions
Regulatory Policy
Trade Developments & Agricultural Policy

Research Networks/Joint Initiatives:
European Capital Markets Institute (ECMI)
European Climate Platform (ECP)
European Credit Research Institute (ECRI)
European Network for Better Regulation (ENBR)
European Network of Economic Policy Research Institutes (ENEPRI)
European Policy Institutes Network (EPIN)
European Security Forum (ESF)

In the context of its research programmes and networks, CEPS organises a variety of activities, involving its members and other stakeholders in the European policy debate, national and EU-level policy-makers, academics, corporate executives, NGOs and the media. These activities include task forces, conferences, lunchtime membership meetings, briefings, training seminars and major annual events (e.g. the CEPS Annual Conference).

Finances and Administration Outlook:
CEPS obtains its funding from a variety of sources, which helps to guarantee its independence. In 2009, its revenues totalled €6.7 million, based on latest forecast fi gures. A portion of this sum is attributable to the increasing number of large EU contracts that CEPS has coordinated in recent years and simply represents a fl ow of funds into and out of our accounts. At the same time, however, CEPS' own research income from these projects has also steadily increased in recent years. On a net basis, excluding the revenues going to partner institutes in externally funded projects, 27% of CEPS' income is accounted for in membership fees, essentially corporate memberships. Most of the remainder comes from income generated through projects: 36% from project contracts tendered by EU institutions and national governments and awarded to CEPS on a competitive basis, 22% from private organisations and 8% from foundations. A further 7% of CEPS' income was generated from the organisation of events.

CEPS gratefully acknowledges financial support from the EU in the form of an annual grant under the Citizenship Action Programme. In 2008, we received €109,000.
Supporting Partner
The Kosciuszko Institute – a think-tank creating new ideas for Poland and Europe – is an independent and non-governmental research institute founded in 2000 as a non-profit organization. Based on in-depth, interdisciplinary analysis, the Kosciuszko Institute promotes solutions published in the form of recommendations and expert reports. Its publications are addressed to EU institutions, government and local-government bodies, members of national and European parliament, the media, non-governmental organisations, entrepreneurs and advocates of the idea of independent thought and open debate.
The Kosciuszko Institute conducts its project within 7 research areas:
EU and Polish Institutions and Law,
Economy & Finance
Energy & Climate
State under the Rule of Law
International Relations
Security & Defence
Promotion of Poland

Since 2010, the Institute has been working on its expert project entitled Unconventional gas – a chance for Poland and Europe? The project is the first undertaking of that kind in Poland executed by a think tank. The project aims at a complex analysis of potential opportunities stemming from unconventional gas production and chances that result from it - for Poland and for Europe. Practical recommendations developed during the project are a valuable source of knowledge about unconventional gas, as well as an important reference point in the public debate. As part of the project, the Institute published its report entitled "Unconventional gas – a chance for Poland and Europe? Analysis and recommendations" and policy briefs analyzing development of the shale gas sector in Poland ongoing basis. Moreover, discussion panels and conferences are organized as part of the project.
Project's website: www.gazniekonwencjonalny.eu
In Partnership with...
Chevron
Providing Energy for Human Progress
Chevron is one of the world's leading integrated energy companies and conducts business worldwide. Its success is driven by its people and its commitment to get results the right way—by operating responsibly, executing with excellence, applying innovative technologies and capturing new opportunities for profitable growth. Chevron is involved in virtually every facet of the energy industry. Chevron explores for, produces and transports crude oil and natural gas; refines, markets and distributes transportation fuels and lubricants; manufactures and sells petrochemical products; generates power and produces geothermal energy; provides energy efficiency solutions; and develops the energy resources of the future, including research for advanced biofuels.
ExxonMobil is the world's largest publicly traded integrated petroleum and natural gas company. We operate facilities and market products globally, explore for oil and gas on six continents, and employ around 80,000 people, including 16,500 engineers and scientists. For more than 125 years, ExxonMobil has been a leader in the development of energy sources and technology. We are committed to helping meet the world's energy needs while addressing the challenge of sustainability – balancing economic growth, social development, and environmental protection.

Around the world, more people are seeking access to energy and the economic and social progress it enables. Providing energy to meet growing demand while protecting the environment requires an integrated set of solutions – emphasising the power of technology to increase energy efficiency, help address climate change risks, and develop all economical energy sources to meet the needs of today and future generations. ExxonMobil uses innovation and technology to deliver energy to meet the world's growing demand. Our extensive research programmes support operations, enable continuous improvement in each of our business lines, and explore new and emerging energy sources and technologies. Globally, we have invested more than $4 billion in research and development over the past five years.
Media Partners
Commodities Now is the global magazine for the traded commodity – covering the major traded commodity sectors – and the official publication for the Commodity Business Awards. Since 1997 we have been developing our expertise and market connections to provide commodity market professionals and the wider investment community with dedicated research and intelligence on the commodity complex.

As well as the published magazine, our online presence – commodities–now.com – provides updated news, key press releases, data, charts, research and reports dedicated to these markets.
EurActiv, the European Media Network present in 15 capitals, publishes free EU news and facilitates EU policy debates for policy professionals in 15 languages. With 2,5 million page views and 609,000 'unique visitors' per month, EurActiv is the leading online media on EU affairs. We address 80% of our readers in their own language.
EurActiv targets EU policy and business stakeholders, journalists, NGOs and other multipliers across Europe. EurActiv provides a 'one-stop shop' where users can compare major stakeholder positions, original source documents and informed opinion from guru bloggers.
Natural Gas Europe provides essential daily reading on European gas matters.

As an independent organization, we provide relevant news, reports and interviews by our correspondents, contributors and media partners.

Our focus is on the development of natural gas resources and in particular, energy security and unconventional gas activities.

We strive to be neutral in our positioning and seek to present material that is divergent in viewpoints, allowing our readers to draw their own conclusions.
Oil, Gas and Energy Law (OGEL, ISSN 1875-418X) is a comprehensive and innovative information service with a focus on oil-gas-energy law, regulation, treaties, judicial and arbitral cases, voluntary guidelines, tax and contracting, including the oil-gas-energy geopolitics. See www.ogel.org for more details on published issues and details on how to contribute.
Europeunconventionalgas.org is an online resource about unconventional gas in Europe and related matters, based on years of industry experience in unconventional gas production around the world. Available in English, French, German and Polish, the website provides a helpful guide to unconventional gas, technology and drilling specifics, and environment and community protection efforts, as well as the latest European and international news. Europeunconventionalgas.org is supported and financed by ExxonMobil Petroleum & Chemical.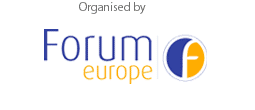 Logistics
When
Wednesday 3 October, 2012
08.30 to 18.00
CET
Where
Rue du Parnasse 19
Brussels
1050 Belgium
Downloads